The Group
The Mec Carni slaughterhouse is part of the Levoni Group, which includes, in addition to the deli meats factory of the headquarters of Castellucchio (MN), the two prosciutto factories of Lesignano de' Bagni (PR) and San Daniele del Friuli (UD).
The Company
Mec Carni is one of the most internationally recognised modern slaughterhouses and specialises in pork slaughter and sectioning. The company, founded in 1976, employs 292 experienced and qualified operators who use the latest tools to offer customers a high level of quality and service.

Production Site
Marcaria (Mantova)
86.000 square meters
292 employees
Performance
from 50k pigs (1976)
to 800k pigs (2018)
Born and bred
Only pigs selected, born and bred in Italy, with a certified, identifiable past, are processed in the Mec Carni slaughterhouse. More than 300 farms provide the raw material.
Animal welfare
The slaughterhouse has always operated in accordance with the regulations that protects and guarantees animal welfare: in breeding, during transport, until arrival at the slaughterhouse.
Customer service
The great professionalism and experience of the operators, is at the service of the customer every day.
In fact, Mec Carni is able to:
• produce special cuts on demand
• provide all fresh and on-demand cuts frozen in 12kg to 18kg slabs
• fulfill orders with punctuality and precision
• deliver products with licensed refrigerated vehicles.
Innovation & Research
The Mec Carni slaughterhouse - in collaboration with the Universities of Milan, Parma and the Experimental Station for the Food Preserving Industry of Parma - is developing a research and development activity, to identify high quality standards of product through the improvement of genetics and management of farms.
Quality control
Mec Carni - in addition to applying the controls provided by law - carries out additional inspections and checks on the product through an internal management and quality control system to protect the consumer, which together with customer satisfaction, are the basis of the company's mission. In addition, at the request of customers, it performs specific analysis on the product. Finally, the Company organizes training and refresher courses for all skilled operators.
HACCP and SSOP
The self-control plan is designed according to Hazard Analysis Critical Control Points (HACCP). This internationally recognised operational methodology covers the prevention and minimisation of safety risks in food and drink preparation processes.
In order to ensure maximum hygiene of operators, tools used, processing surfaces and environments, Mec Carni applies the Sanification Standard Operating Procedures (SSOP) monitoring system. Thanks to this system, the slaughterhouse has all the requirements for export to the USA.
In addition to the controls in the production process, the slaughterhouse performs chemical-physical and microbiological analyses by sample on the products.
farms
0
more than 300 pig farmers selected by the slaughterhouse
PIG CHARACTERISTICS
0

kg

average weight, born and bred in Italy
PROCESSED PER WEEK
0

k

every week we averagely process 15.000 head of cattle
Countries where we export
Australia
Brazil
Canada
Chile
China
Colombia
Costa Rica
Ecuador
Russian Fed.

Philippines
Ghana
Japan
Hong Kong
India
Indonesia
South Korea
North Korea
Latvia

Malaysia
Mexico
Singapore
Philippines
Thailandia
Taiwan
European Union
U.S.A.
Vietnam
health
authorisation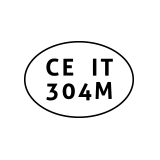 in possession of health authorisation since 1976
product traceability and supply chain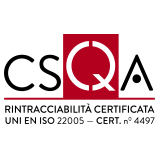 Mec Meat is UNI en ISO 22005:2008 certified (System traceability), with which they manage selected farms through periodical audits, with the added value of a specific traceability from the birth of pigs to marketing of their meat
process
certification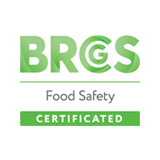 Mec Meat is Global Standard for Food Safety Issue 7 certified (AA level)